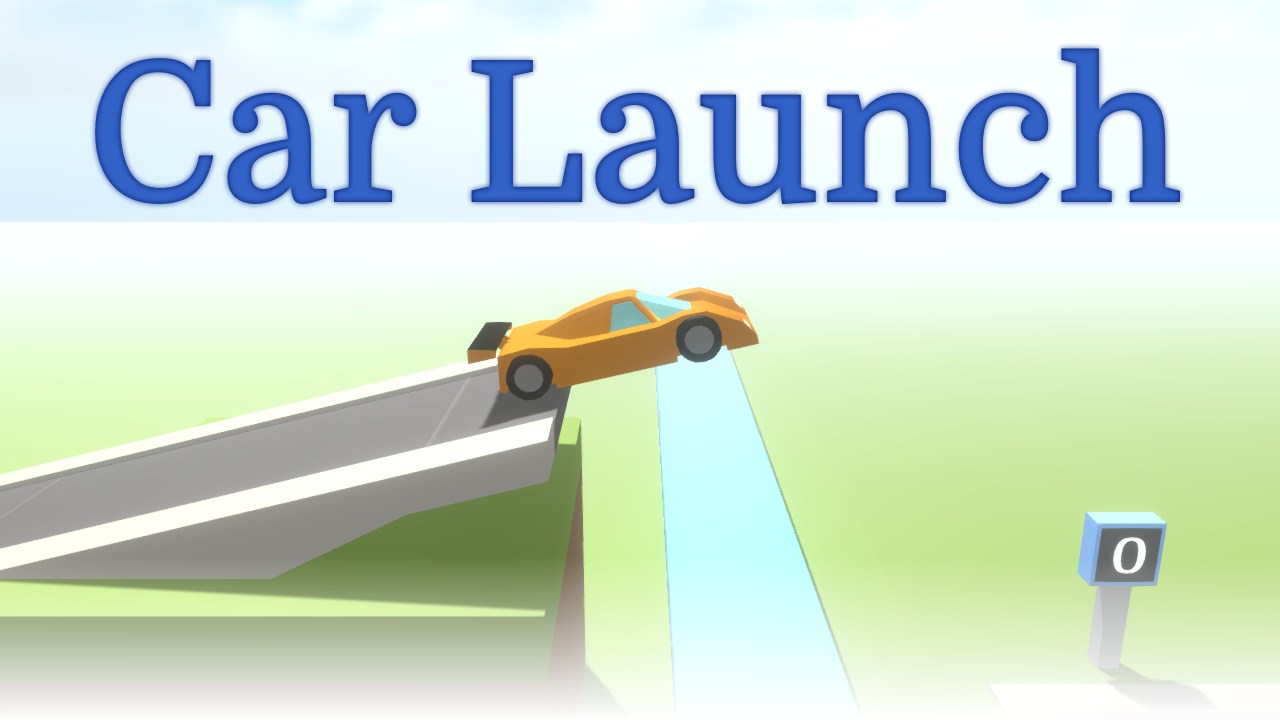 Car Launch
A downloadable game for Windows and Android
Get ready to crash your car in this ramptastic game as you send your car hurtling towards victory! Buy upgrades to pump your car up and send it farther and faster into oblivion.
Features
Launching a Car off a Ramp
10 unique upgrades to buy with tons of levels
10 medals to earn
Obstacles to avoid
Near infinite gameplay
Controls
Press W or the Accelerate button to accelerate the Car
Press D or the Boost button to use a boost (once unlocked)
Press Y or the Medals button to see your medals
Click on Upgrades to buy them in the Upgrade shop, if you have enough money
Press Escape (or Back) to access the menu and Press the Unstuck menu option if you get stuck or just want to try a launch again.
Download
Click download now to get access to the following files:
car-launch-windows.zip
17 MB
Comments
Log in with itch.io to leave a comment.
Really nice gameplay. What is pressing Enter supposed to do?
Great game, your chance to be Evil Knievel!
Thanks! Great Let's Play.
I'll be looking at adding in a height measure so you can tell how high you are in the sky
The road markers are every 80 meters, not 100 which is why the distance doesn't line up with them. I just wanted them to be close enough so you don't feel 'lost', but I might change this
Acceleration really does less and less as the game goes on because of the ramp and runway
Earnings increases your money earned by 10% per level
I have got some other suggestions as well and will be rolling them into a future patch. Not sure when I'll get to it though.
Thanks Orsalius, i love the idea of a height measure, great idea! Thanks for the tips, look forward to the patch whenever that happens.
love the game!
how do i reset it to the start?
Thanks!
In the Menu (press escape or back) there is an Unstuck button that will reset the car back to the start.
If you want to reset the game(reset the upgrades to 0) I'll be adding a patch soon that lets you do that.
The patch is now live that lets you reset the game save data, so you can start again fresh.