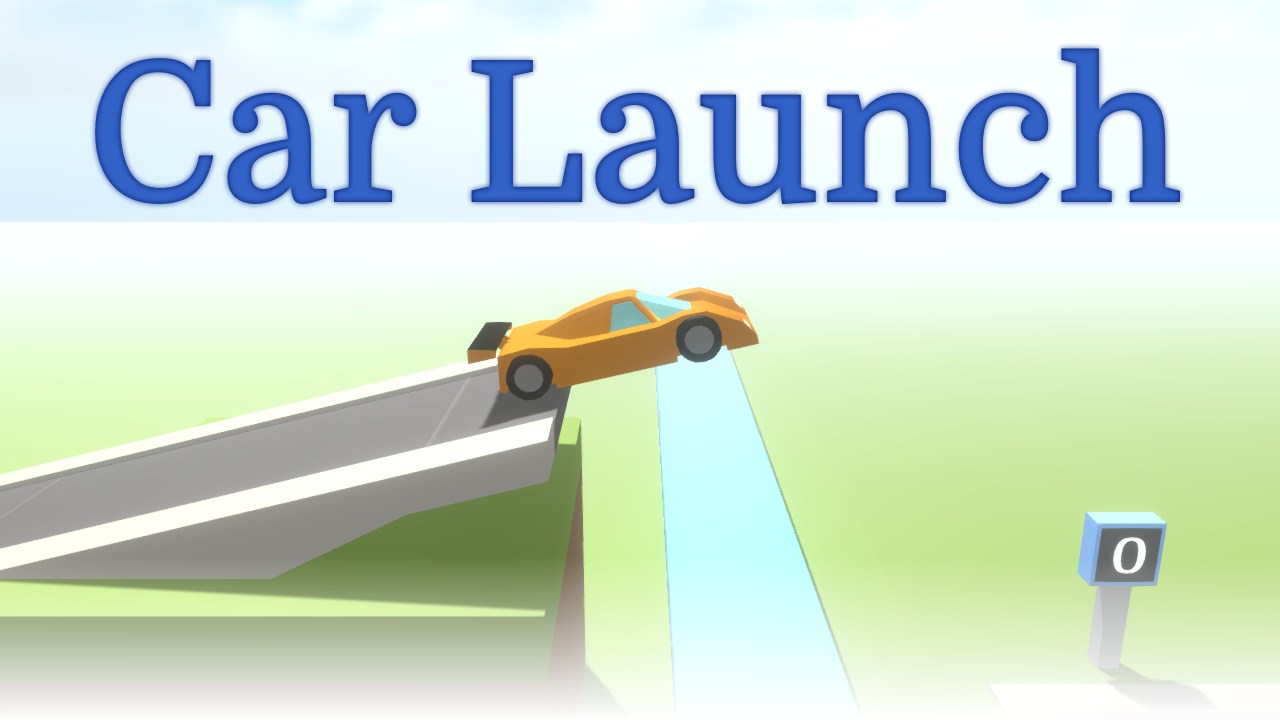 Car Launch
Car Launch has just launched!

This is a game where you launch a car off a ramp. There are a bunch of upgrades to get that level up and medals to earn. The last two medals are more endurance medals so you might not want to aim for them unless you are feeling hardcore. You have to use the car's boosts to avoid trash bins and parked cars while trying to launch your car as far as possible. It is a casual game, and there is an Android and Windows version.
As always feedback is welcome! Tell me what you like or don't like about the game so I can make it better, and build better games in the future!
For my next project I will am going to release the Android version of Serious Arena.
Development Details (for those who may be curious)
Built using Unity 2017.1
The landscape and car art assets used can be found on itch at Assets Megapack
Asset Bundles are used to separate project parts and for dynamic loading
Created with the TemplateGame library I made that I use for all my games
This game took ~1 hour longer to make than Quick Word Search
Most of the development time went into creating and managing the environment
Files
car-launch-windows.zip
17 MB