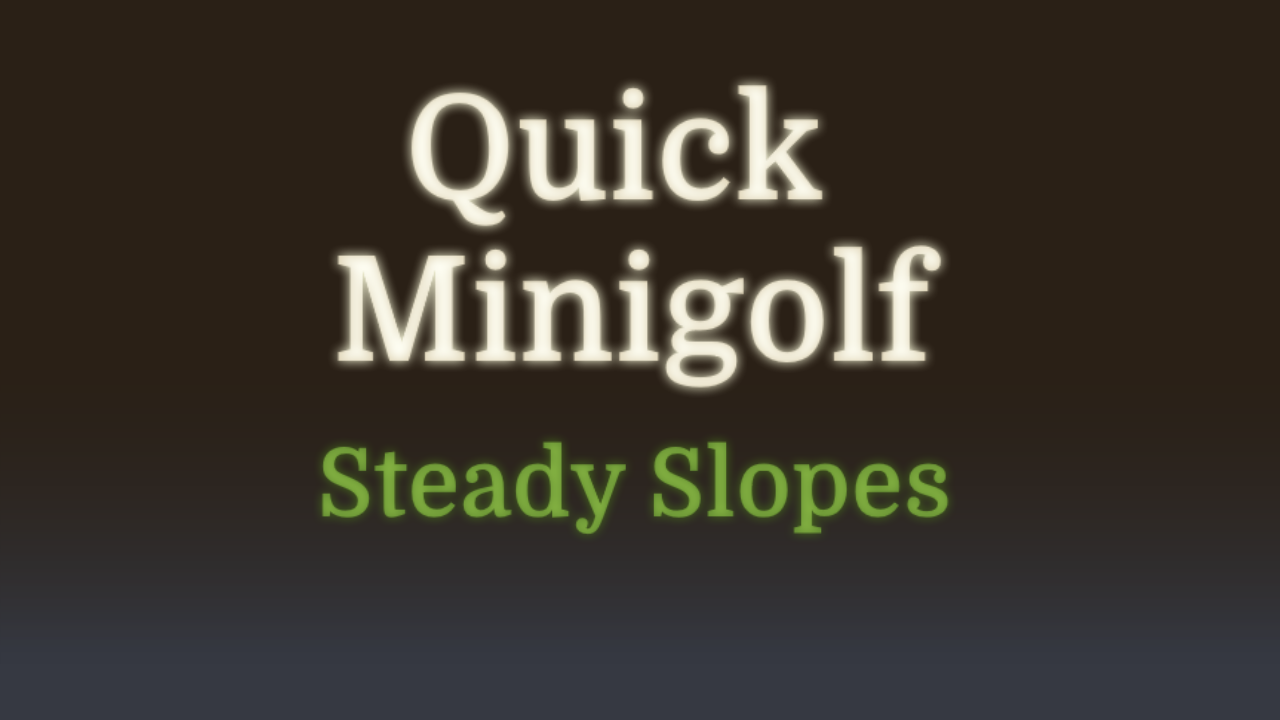 Quick Minigolf - Steady Slopes
Quick Minigolf - Steady Slopes Launch!
---
I have launched Quick Minigolf with the Steady Slopes courses!
I have been on and off developing this for about 2 and a half months while working on other projects and have finally got around to releasing it. It features two courses with 9 holes each, medals to earn, and custom ball creation. The custom ball materials are fun to play around with and were made close to their real world counterparts to give semi accurate physics. The game was kept pretty small (23mb zip), and with only the 18 holes so I could port it to Android and WebGL in the future. The game core was designed to work around any course, so if responses to the game are positive I can release more courses in the future.
As always feedback is welcome! Tell me what you like or don't like about game so I can make it better, and build better games in the future!
For my next project I will probably release an Arena version of my game Serious ARPG, called Serious Arena. It has been in development alongside this game and provides a more Arcade? experience than its ARPG counterpart. It is built with the same base game and offers more items and general improvements.
Development Details (for those who may be curious)
Built using Unity 2017.1
Each hole model was built with SabreCSG then saved as a static model
Asset Bundles are used to separate project parts and for dynamic loading
Created with the TemplateGame library I made that I use for all my games
Pretty small code base; out of my other games on Itch, only Anagram Master and 8 Rotate have less code
Most of the time spent was in developing (/figuring out how to best develop) the course models
Files
quick-minigolf-windows.zip
22 MB
Get Quick Minigolf - Steady Slopes