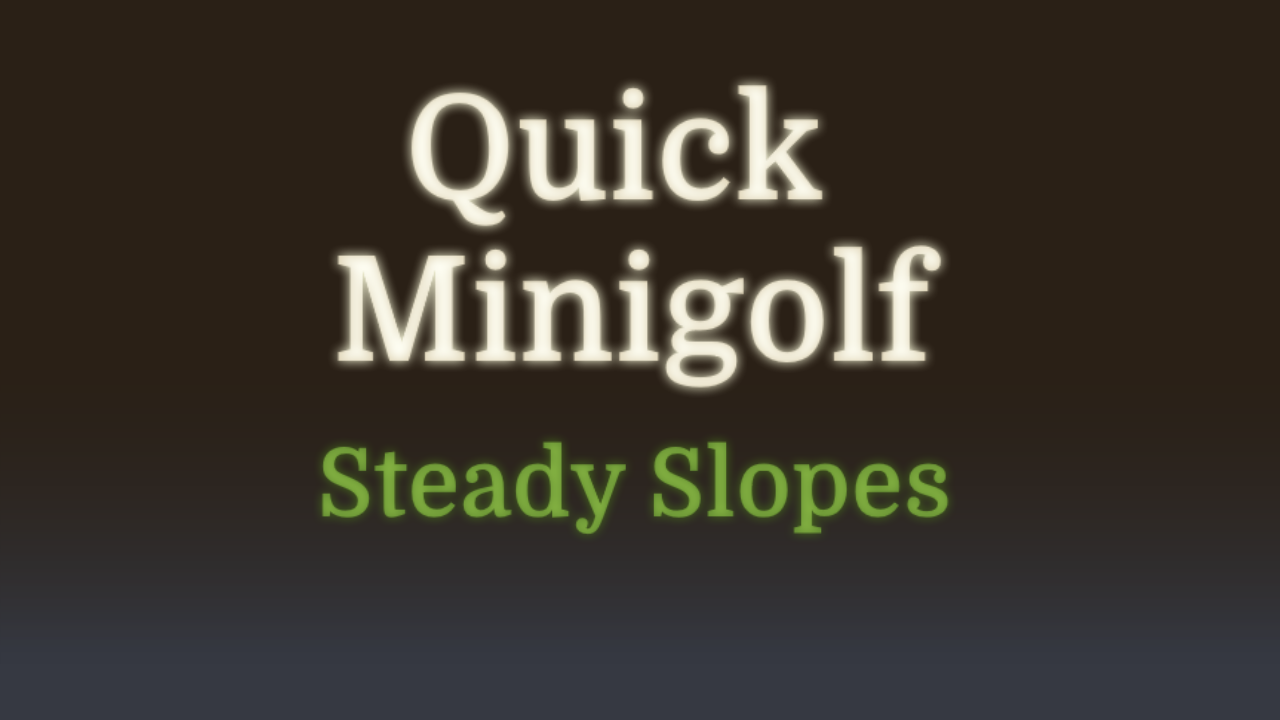 Quick Minigolf - Steady Slopes
Here is the Android version of Quick Minigolf!
It adds some new buttons to control zoom and switch to free camera since these were just hotkeys in the Windows version. There is now also an option to turn on extra guides when you are lining up your shot. This makes it easier to see on Android since your finger tends to cover the original guide arrow.

Get Quick Minigolf - Steady Slopes