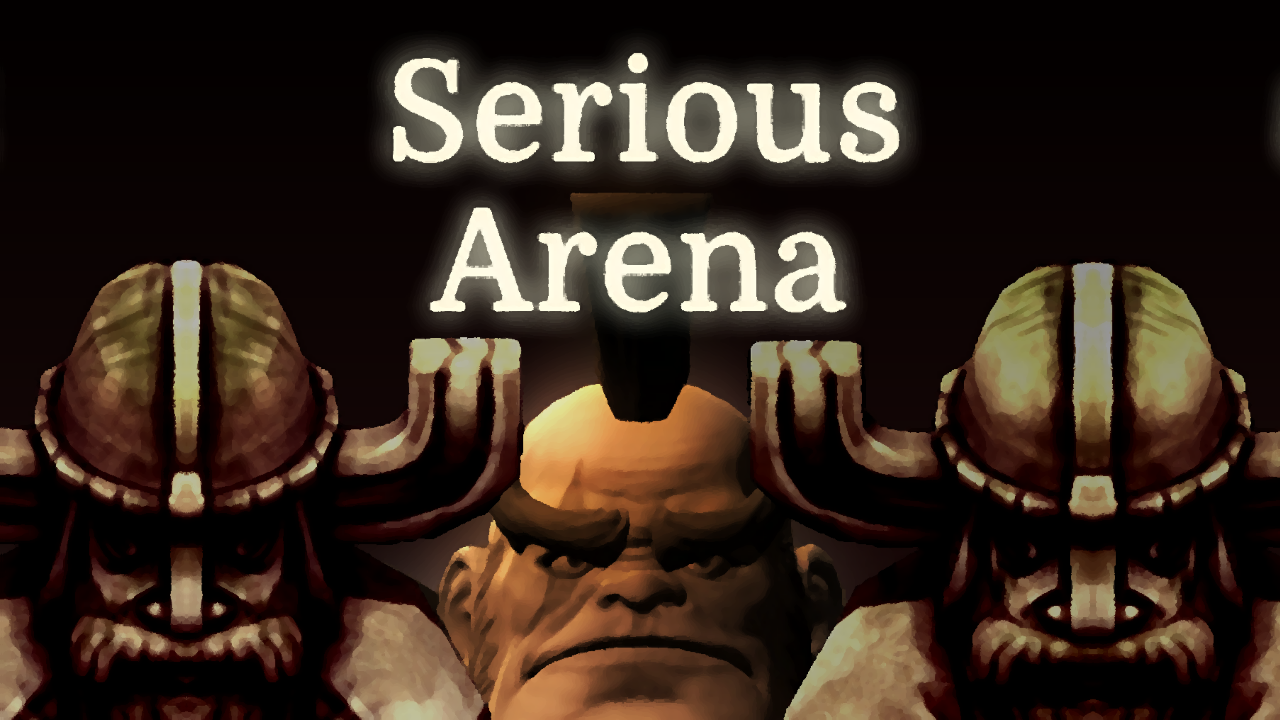 Serious Arena
Serious Arena has just launched!
This game is based on Serious ARPG which I launched a while back but in an arena format. I wanted to make something smaller that I could port to Android and WebGL and I wanted players to get to the action and cool items sooner. The arena system breaks the game up into rounds and each round rewards the player with an item; boss rounds often reward an Ultimate quality item. This gives the player more items and better items at a much faster pace. The leveling is also sped up, and the addition of enchanting lets players upgrade their items for better ones instead of having to farm for them.
In this game it is expected that you die, and dying wipes your character. You unlock better options for subsequent arena plays though. You can start your hero at higher levels, or start further in the arena so long as you've reached that far in previous attempts. Also any Ultimate item you have found can be chosen as a starter item allowing you to jump start into a build or playstyle. This system has also made testing easier and allowed me to iron out a lot of the bugs and find where the game needed polishing. I plan to update Serious ARPG with all the changes from Serious Arena ... eventually, but it is not a priority at the moment.
As always feedback is welcome! Tell me what you like or don't like about the game so I can make it better, and build better games in the future!
For my next project I will probably release a small game or finish a "Match 3" game I have been working on. It has been in development alongside my other two games and is intended to be an Android title (although I will also release a PC version). In the near future I also plan on releasing Android versions of Serious Arena and Quick Minigolf, once some issues with the controls have been resolved.
Development Details (for those who may be curious)
Built using Unity 2017.1
Same project as Serious ARPG, with tons of changes internally and a separate build process
Asset Bundles are used to separate project parts and for dynamic loading
Created with the TemplateGame library I made that I use for all my games
Most of development time was spent testing and polishing features; there were numerous rough edges from Serious ARPG to smooth out
This game was originally going to be for WebGL only and featured no saving of data to avoid issues with browsers/users clearing save data
Files
serious-arena-windows.zip
36 MB