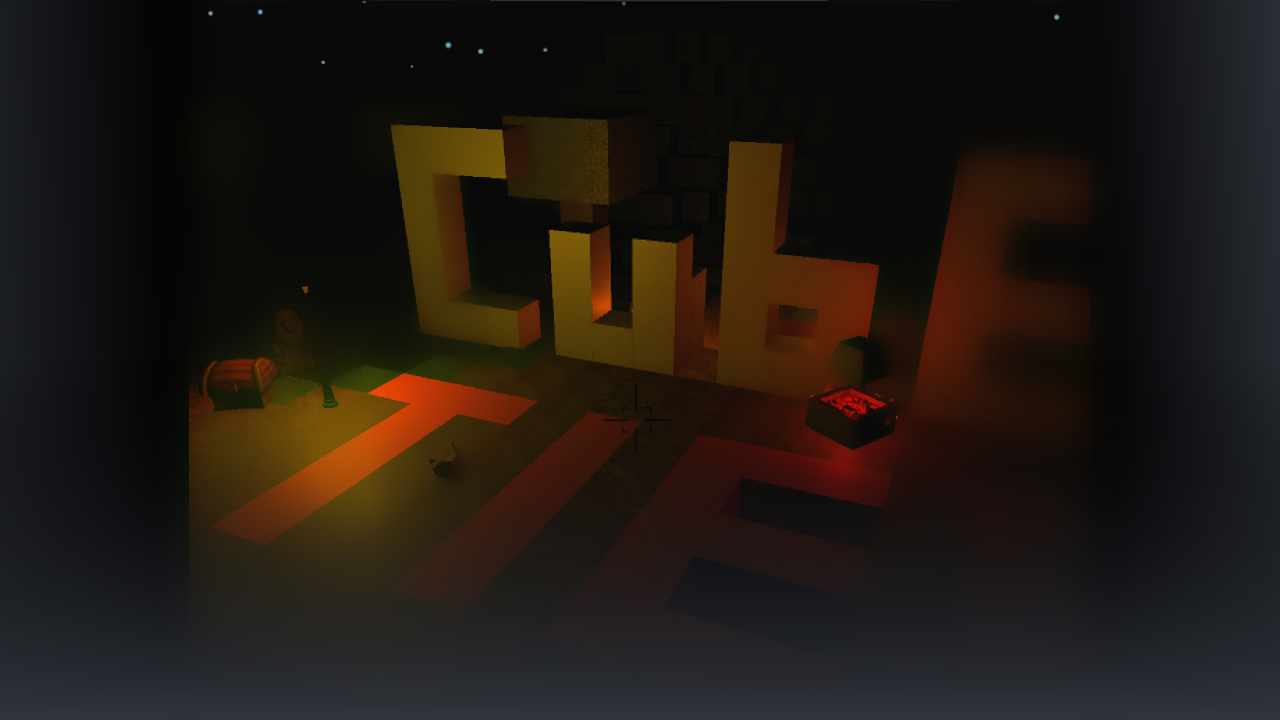 Cube Tiers
A downloadable game for Windows
Voxel based adventure game I made awhile back. Craft items, research tiers of technology, mine rare minerals, explore and have fun! Game was originally for WebGL, but here is a Windows version for Itch.io.
---
Game Modes

1) Carefree - This game mode has no monsters and lets you play the game at a laid back pace. In addition you get some extra starting supplies.

2) Normal - Normal game mode has monsters you can fight and weapons you can craft. In Normal you only start with a torch to help light your way.

3) Developer - Break all the rules and play as a Developer. You get access to cheats that let you unlock research and get all the items you want. Great for being creative!
---
Instructions
Aim with the mouse and move with WASD or the Arrow Keys. Space to jump, Shift to run.
Click and hold on a cube to mine it (with a tool selected).
Click to place a cube you are holding.
Press E to open your inventory, and H to open the helpful Cubeopedia.
Press M to access the menu, Click the gears in the menu to change settings, such as these hotkeys.

---
Multiplayer

The multiplayer is in indefinite beta, it seems to work ok, but your mileage may vary. To play multiplayer have the host download and run the server, then the host can play and connect to it, and anyone else. The host MUST forward his port so others can connect, and the clients must put in the host's ip and port in the settings menu (before joining the game).
Download
Click download now to get access to the following files:
cube-tiers-windows.zip
32 MB
cube-tiers-windows-server.zip
32 MB
Comments
Log in with itch.io to leave a comment.
how do i get rid of the basic controls box? it kinda gets in the way once you read it.

You can press 'T' and that will get rid of it. You can check the controls again by pressing T or by checking out the Cubeopedia by pressing H.